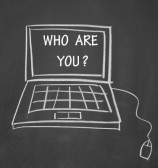 People tell me all the time that they continually receive LinkedIn invitations from people they don't know. It makes you wonder: "Who are these people and how did they find me?"
I hear this over and over from clients and it's usually accompanied with annoyance and frustration.
Even at my daughter's field hockey game the other day, a parent I was talking with sounded a bit annoyed as he described all the invitations he's been receiving from strangers on LinkedIn. I totally get the frustration, but let's take a look at both sides and then I'll share my humble opinion.
There are two sides to LinkedIn. Last year there were more than 5.7 billion searches on LinkedIn and the number one activity is one person looking at another person's Profile. That's a lot of looking, usually accompanied by the thought, "maybe I should connect with this person."
The two sides to LinkedIn?
On one side, we have people who connect with as many people as possible and build out a large and often unwieldily network filled with people—some of whom they know and some they clearly don't (let's call them random-connectors). In reality, it's a business address book on steroids. There are merits to this for some people. If how you do business is a numbers game and is primarily transactional, go for it. Perhaps it's the right strategy. Note to young professionals—you are in network gathering mode, gather liberally but judiciously since your network will hopefully be with you for years and decades to come.
On the other side there are people who build and curate a strategic, highly engaged network of trusted business associates including clients, prospects, strategic partners, networking associates, and yes, even some people who simply have rock star status in your opinion (let's call them intentional-connectors). This strategy fits better with the majority of people I work with who are CEOs, business owners, senior level executives and attorneys. They've forgotten more people than some of us ever actually meet. They don't need to connect with everyone, they want a structured, secure environment for their connections.
What both groups need to understand about LinkedIn invitations
Random-Connectors
If you want to connect with others randomly (that's what most of it looks like anyway) know you will probably have a low rate of invitation acceptance (by the way…LinkedIn rates you, warns you and potentially shuts you down if you mess this up too much or too often).
Give people a reason to connect with you, and that has nothing to do with what you are selling, pitching, or are commissioned on.
Give people context. Remember most truly connected people meet a lot of people and often need a hint where they met you.
You're going to have to consider what type of social LinkedIn citizen you are. Since you may not know a lot of the people in your network, what value do you bring to your network? Do people come to you as a resource? Worth considering.
Intentional-Connectors
You can control your LinkedIn experience. At the bottom of your Profile include a sentence or two in the Advice for Contacting You section. I started using this a couple of months ago. If nothing else, it makes me feel better when I don't respond to or accept every random invitation. Here's my message:

Go to your Privacy Settings and change them. Perhaps you don't accept InMails or introductions. You can tweak to reduce at least some of the random invitations.
Make sure you don't have the OpenLink button checked in your Privacy Settings

Reply but don't accept. This is perhaps my favorite way to navigate the "I'm not sure we should connect" question. Start a conversation first. Check out our blog post on how to use "reply but don't accept."

Consider before deciding. I just jumped into my inbox to take a screen shot of the "reply but don't accept yet" area and took a look at one of my recent invitations. It was from someone I did not recognize in the nonprofit world. I took a look and it is someone from Australia who has launched a worldwide women's leadership summit. His LinkedIn Profile is quite impressive. Hmmm, he might fall into someone who has rock-star status.
Whether you are a random-connector or an intentional-connector remember everyone has a perspective, try to understand what it is. Next week the super-connector, yet another perspective. The Detroit Free Press just published an article on giving LinkedIn meaning. Preaching to the choir. Are you an intentional-connector or a random-connector and why? We'd love to hear.
GET ANSWERS | Personal Coaching Sessions Available
[download url="https://www.interoadvisory.com/request-more-information/" color="blue"]Request more info[/download]