After all these years, I still remind people that to think of LinkedIn as social media is just plain wrong. People feel compelled to disclose they're not on social media but do like LinkedIn. How I use LinkedIn is different from how I view social channels like Facebook, Twitter, Instagram, and others.

LinkedIn is a tool I use for business, perhaps the most critical tool we use, and not just because of the work we do but because it provides us with access to so many people, information, and intelligence.

I'm reading Cal Newport's book, Deep Work, and I am intrigued by this notion of going deep. The necessity of deep work is critical for several reasons, including living a good life. He illustrates several things that keep us from deep work, and among them, of course, is social media.
We know social media is here to stay and yet still a polarizing topic. It's a time sucker and an attention robber. It changes our wiring and our viewpoint if we aren't careful.
Gary V's quote sums it up.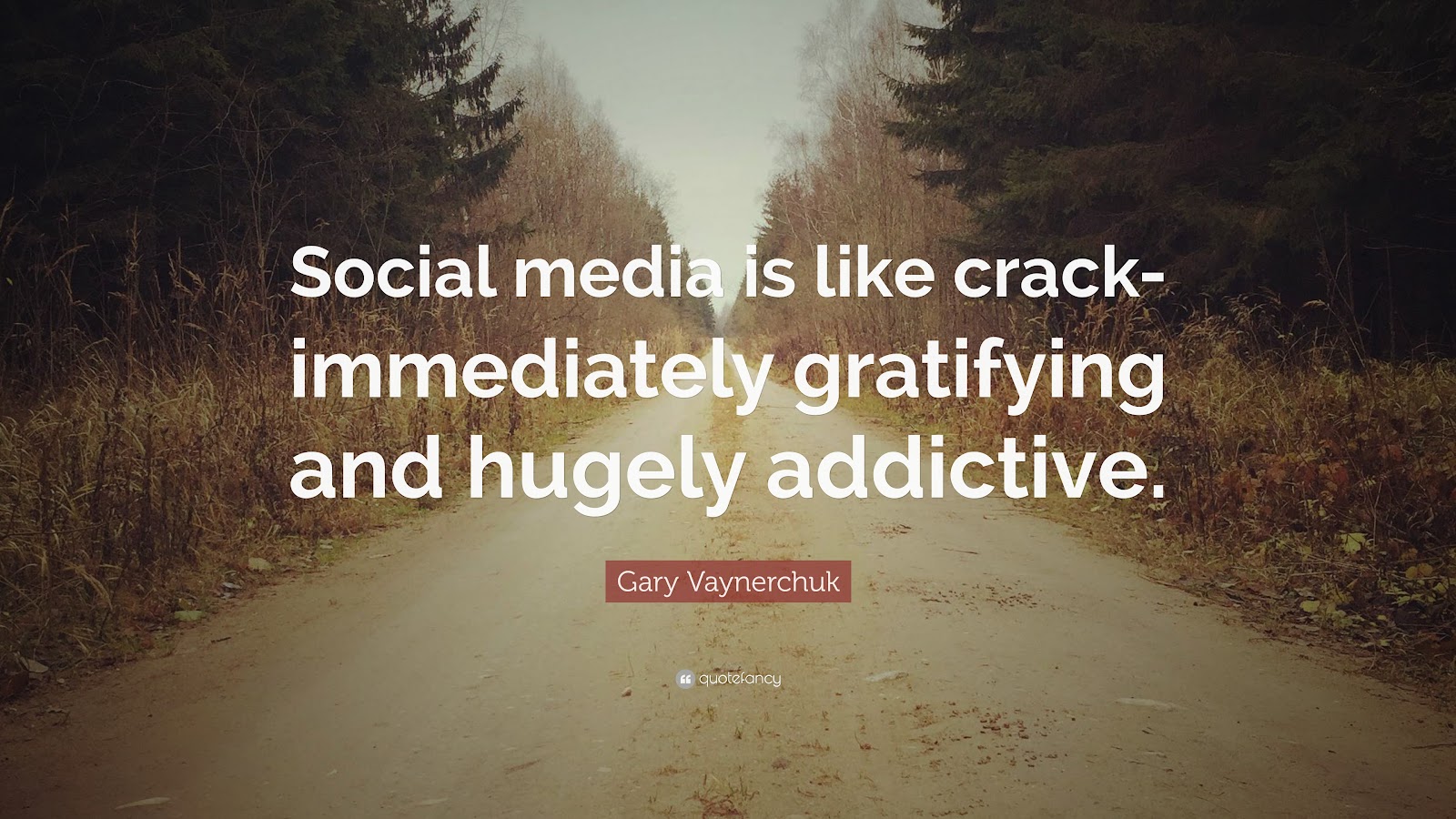 Idea of Social Influence
A couple of years ago, I spent four days with several of the most well known LinkedIn trainers, coaches, and consultants in North America. Our many conversations continually led back to social influence. Everyone was trying to determine the amount of collective social influence in the room. How could it be monetized and who ranked the highest was the underlying whisper.

I have never been a believer or interested in this idea of social influence for the sake of social influence. And, I found during those conversations, social influence did not correlate to revenue. For me, that was a significant takeaway.

Our focus has always been on the work itself. A byproduct of the work is influence, not the other way around.

I, like many of our clients, don't prefer social media. Do I see it as one of the most significant changes in the 20th century? Absolutely.

Do I think and have I seen good come from a story shared through Facebook, Twitter, or Instagram? Absolutely.

Equally, I am bored by the posts, the clammer, the lack of filtering, and the incessant stream of consciousness. How much more can we say about ourselves? What are we teaching the little ones among us when a phone is continually capturing their every expression and interrupts our conversations with them.
Talking with CEOs and business owners as often as I do, I listen for clues to understand where they stand on this idea of social engagement and social influence. Yes, it is somewhat generational. Although not as definitive, at least, anecdotally, as you might guess.