It is no secret that the pandemic has left many people jobless and in a slump. With over 8% of the US population still jobless due to COVID-19, moving on from your previous employer can seem daunting and disheartening, however, you are not alone and we are here to help!
When I was laid off officially at the end of June, it was one of the hardest things I have ever had to go through. The last thing I wanted to do was share it with the world, starting with updating my LinkedIn profile. However, taking that first step is essential in attracting new opportunities.
There are many areas of your LinkedIn profile that may be connecting you to your past employer. In order to fully move on (and get a fresh start), here are the five areas to remember in order to attract new opportunities to LinkedIn profile and land your next job!
***This post was originally updated from the August 29, 2014 post, Leaving a Company? Don't Forget the Separation Process on LinkedIn.
5 Areas To Remember
There are five main things that you must do once you leave a company:
Change your email address

It may be the case that your work email is currently attached to your LinkedIn profile. It is always great to have a professional email, rather than a personal as your primary point of contact in order to appear more credible. However, you want to make sure you are getting all of those job opportunity emails and recruiter messages, and if your LinkedIn profile is still attached to your old company email, that won't happen!
To change this, you will want to go to your settings by clicking on your photo on the upper right-hand side of LinkedIn and going down to Settings and Privacy.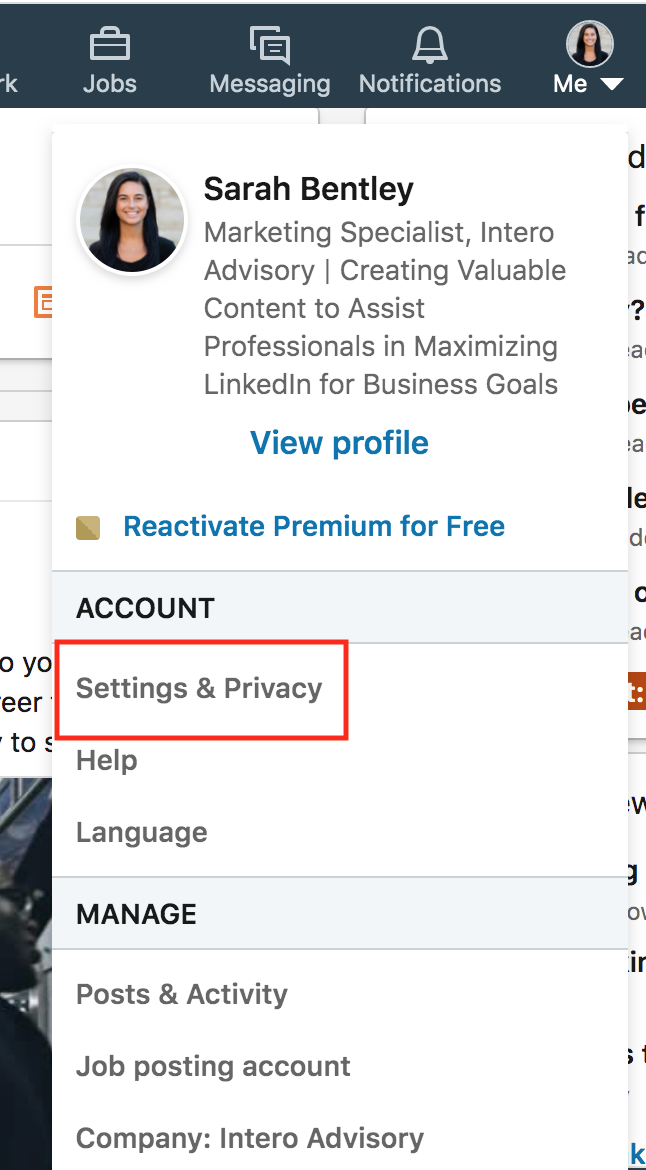 Next, go to the account tab and click Email addresses. You will want to first add the personal email or email of your choice that will now be linked to your LinkedIn. This email will be where you receive updates going on in LinkedIn to your account, as well as how you sign in. You will have to verify this email in your email.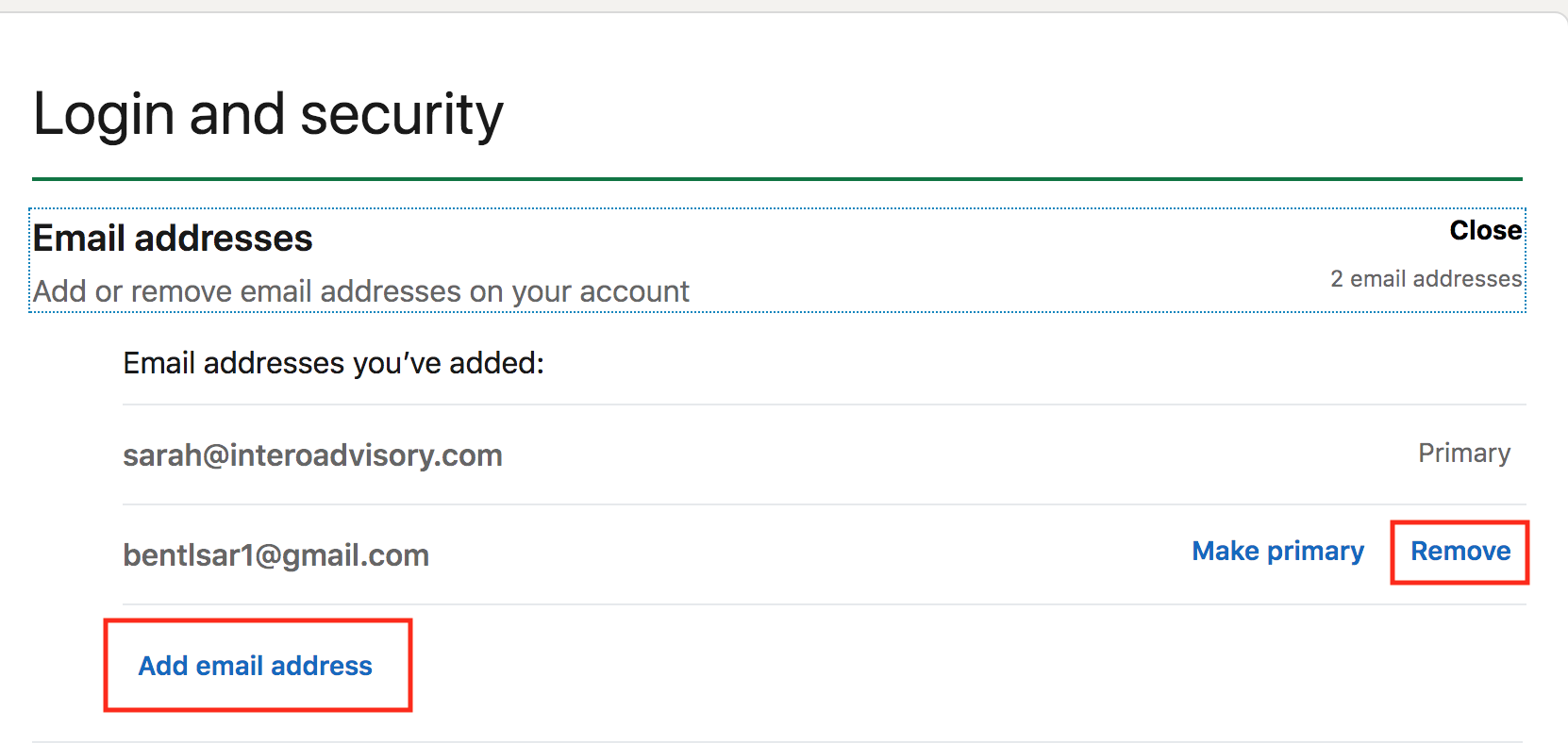 Next, delete your previous email address associated with your past employer.
This step is essential to do first so that you do not lose access to your LinkedIn account once you discontinue using your work email. It can also be a point of contact for potential employers looking at your profile, so you want to be sure you don't miss any opportunities!
Edit your contact information
The next step in updating your profile is to edit your contact information. To do this, head to your profile and click on the blue pencil icon just under your background image.

Once your pop-up window appears, scroll all the way down to the bottom to where you see contact info. Click on the blue pencil next to that field. Be sure to update any dated information here, and add in any new information that you would like potential employers to have. This can include your phone number and other websites that showcase your work. Be sure to click apply and then save on the original pop-up window.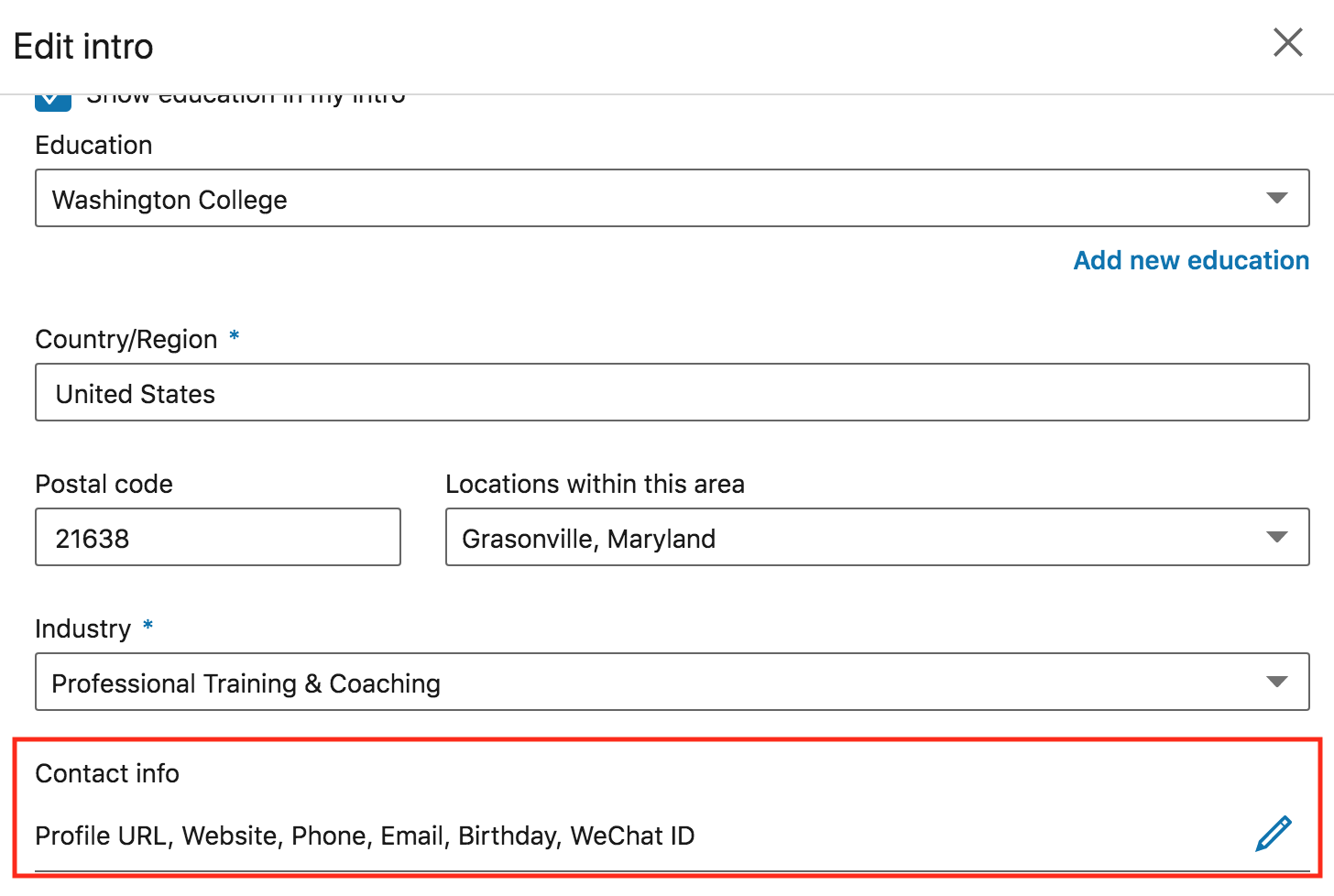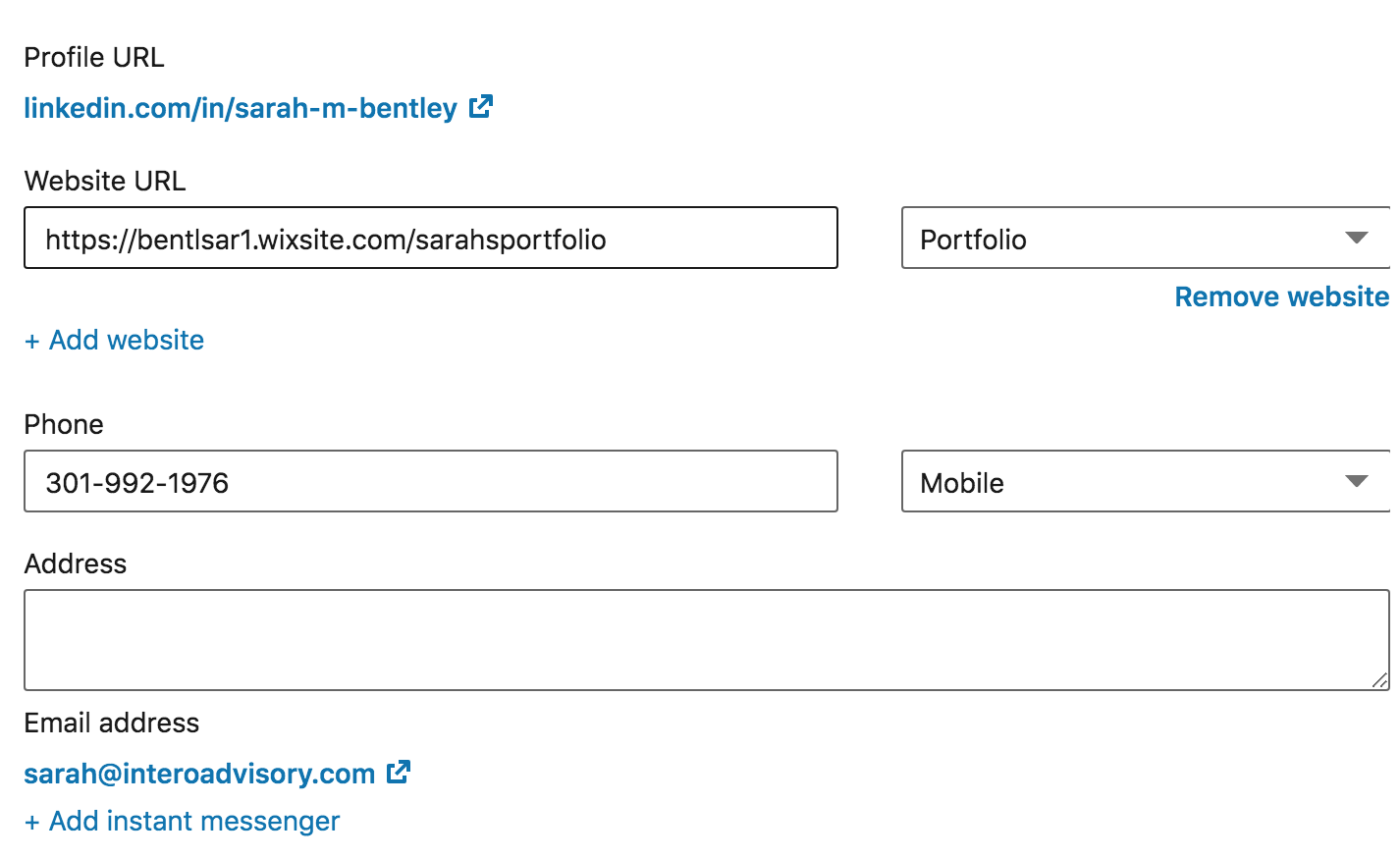 This step is essential in making sure that you are not missing out on any potential opportunities from prospective employers, and it ensures that any old information or links that could be connecting you to your old employer (such as a work number) are removed.
Update your headline
Updating your headline not only is an essential part of disconnecting from your previous employer, but it also helps recruiters know that you are looking for a new opportunity and that you are no longer with your previous employer. Your headline is one of the first items that someone sees when visiting your profile, so it is essential to change this to reflect your current situation.
To show recruiters that you are open to new opportunities, you can state in your headline your specialty, along with the type of position that you are looking for. This also helps people in your network know that you are searching, and they may know someone that could help!
To update your headline, click on the blue pencil underneath your background image. Scroll to where it says Headline and add your new, enticing headline to the space. Be sure to click Save!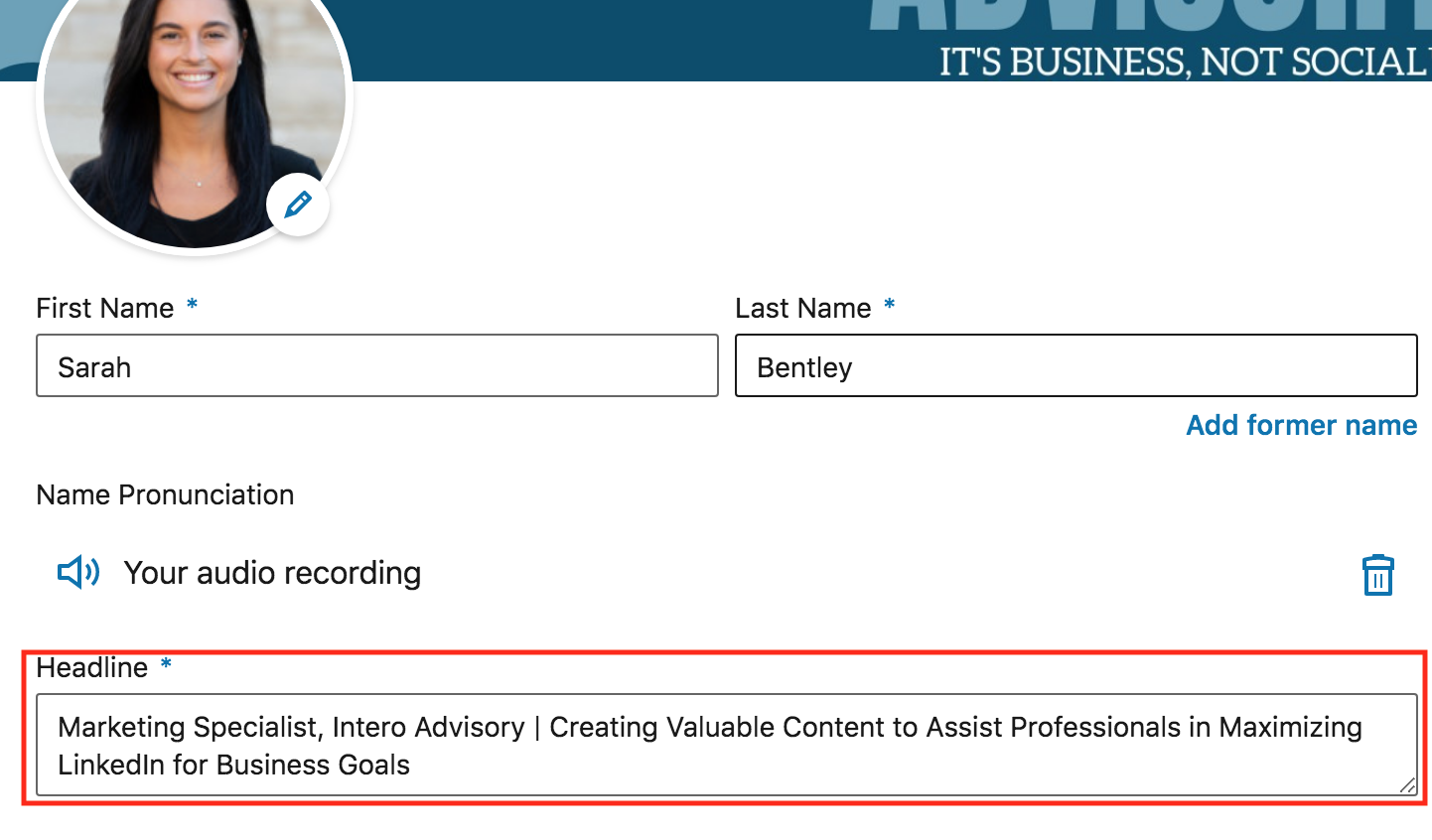 Update your experience
Adding an end date to your experience section will allow employers to see that you are no longer working for the company. You also will want to make sure this section is fully updated and filled out to display your accomplishments and responsibilities in your previous role so that employers get a good impression and understanding of what you are capable of.
To edit your experience, scroll down to that section of your profile and click on the blue pencil next to the experience you want to update. Click on the blue checked box that says "I currently work here." This will unselect the box and allow you to add an end date.


Then, add the necessary updates to the description of this experience. Click save when you are finished!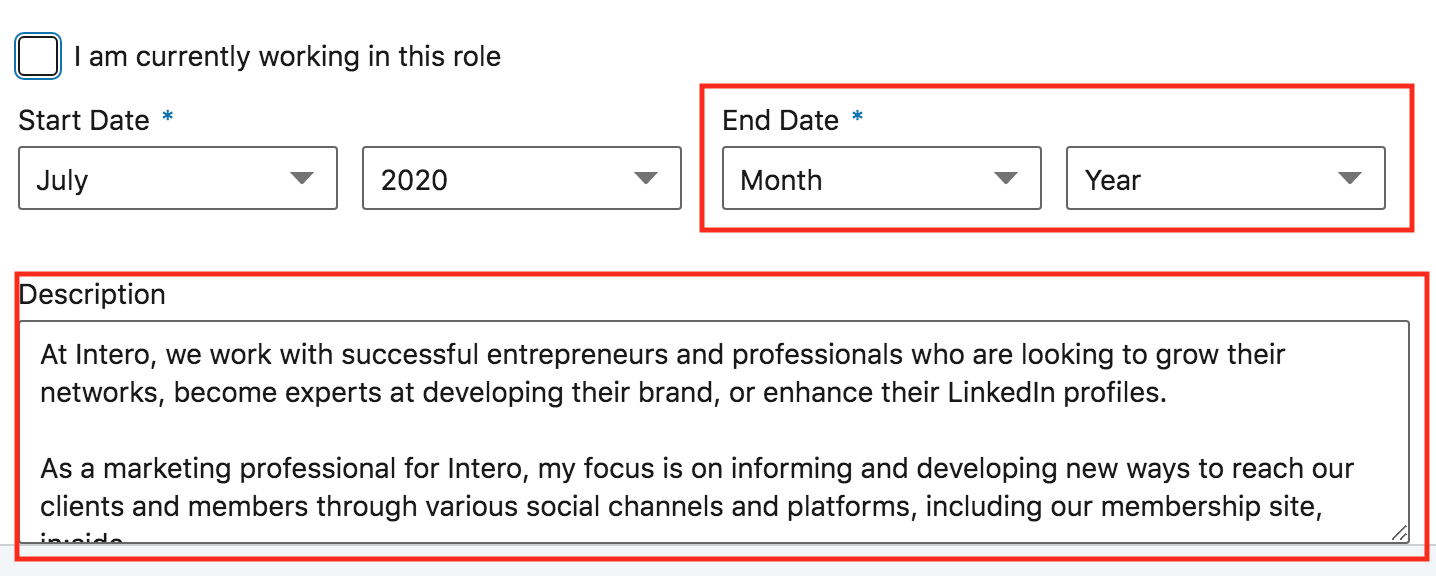 Update your About section
It is likely that your about section currently reflects your role and responsibility at your previous job. While this is great to include, we want to make sure that the language reflects that you are no longer in that position and that you are open to new opportunities.
Updating your about section may be time-consuming, but it is essential in communicating to hiring managers that you are looking for a new position. Your new experience section should give a little about your personality (professionally of course), discuss any past achievements or skills that you want to immediately highlight, and give insight on your strengths and the type of position you are looking for. Try to keep this section as conversational as possible to really bring across who you are.
To update your About section, click on the blue pencil in the About section on your profile. Write your updated summary in the pop-up window.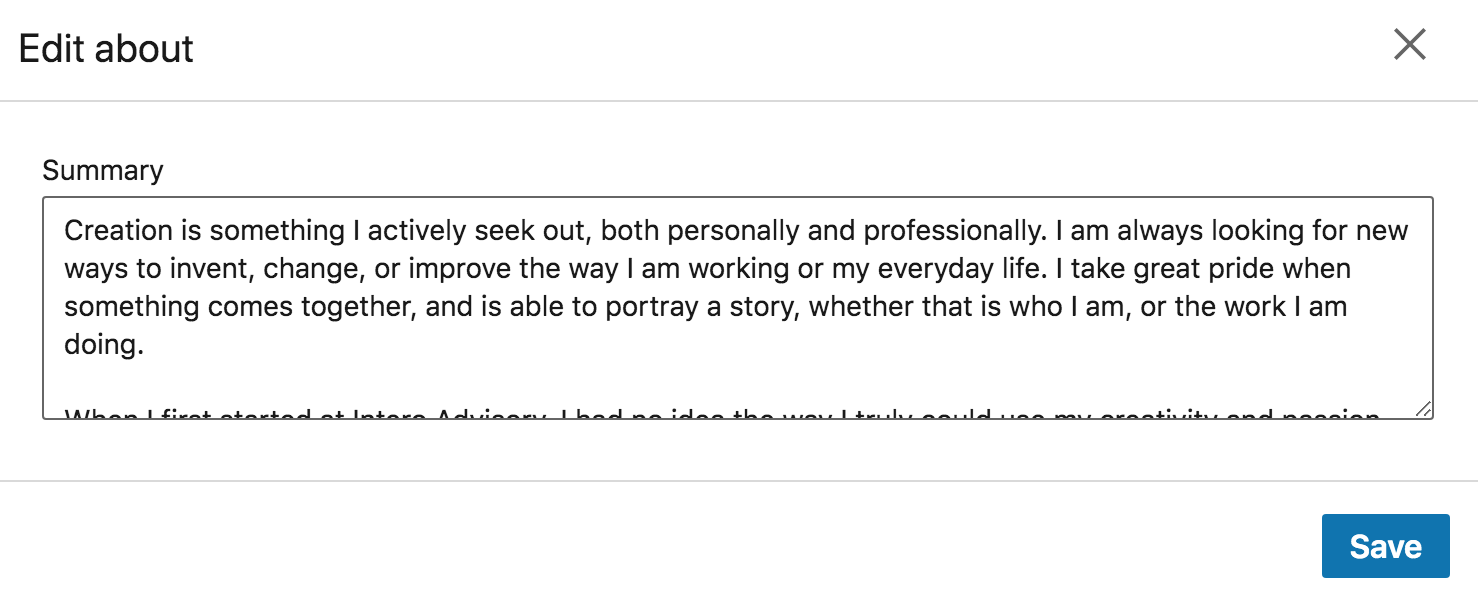 Losing a job isn't easy, and sometimes it is hard to get back out there, however, know that there is an opportunity out there for you and that LinkedIn could be what opens that door. Updating these five areas is just a start of what you can do to show new employers that you are ready for the next step in your career. LinkedIn is a powerful tool for job search, so be sure you are utilizing it to its potential.
If you would like to know more about job searching tips on LinkedIn, or best practices while using LinkedIn, register to be a member for in:side, and join our weekly group coaching session! Each week, we discuss actionable steps that you can take to further your LinkedIn initiative. Additionally, you have the opportunity to network with a group of likeminded professionals. Join us by visiting inside.interodvisory.com.