Are you looking for a new job? Jobless and need a new career? Curious to see what opportunities are out there? You may not know, but LinkedIn has a feature that will make your life much easier. When you log into your account, you'll see a Jobs icon on the top bar in between Network and Messaging. This feature has become much more detailed and allows you to get so specific with your job search, that you may find the perfect opportunity.

This topic brings us back to the importance of both you and your company's page on LinkedIn. Posting current opportunities at your company on LinkedIn should be one of the first steps of your hiring process. Since the networking platform grows in users every day, you never know what future star employee is out there.

If you're simply browsing to see what new opportunities are out there, this feature is simple and takes little time.

When you log into your account, you'll notice the Jobs tab located on the top bar on your LinkedIn Home Screen. When you click on Jobs, it will take you to the page seen below. You can plug in any key words into the Search Jobs tab as well as narrow your results by location. Looking to stay local? No problem. Type in the town that you prefer to work in. Looking to relocate? Go ahead and put your new city in the search bar.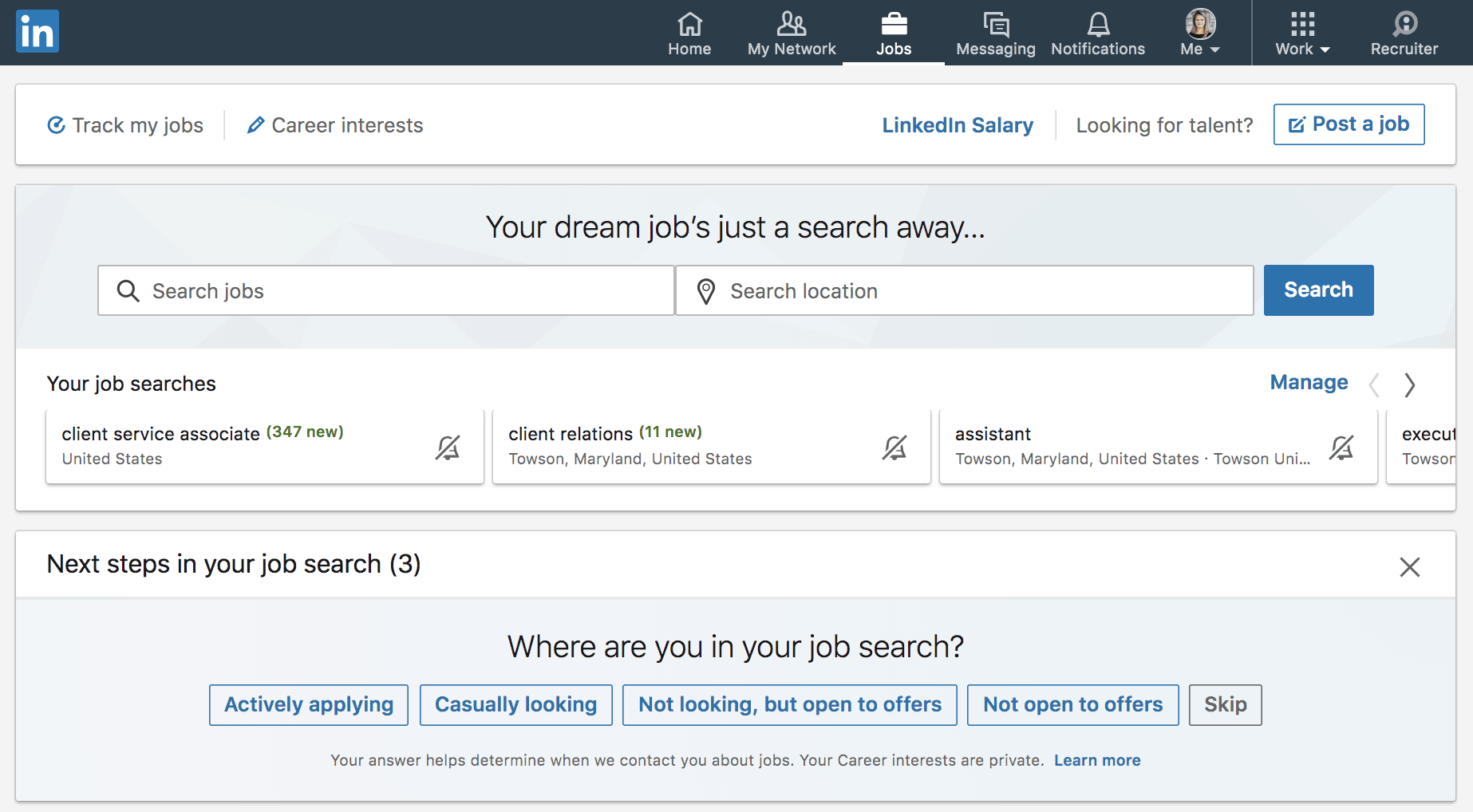 Once you click the search button, a slew of results will appear, each with a detailed description and more information about the company. Are your results too broad? Feel free to use the additional search filters to focus your search further.
You can also set a job alert where LinkedIn will send you a notification when a new job is posted that matches your search criteria. You could also save a job if you're not sure you want to apply yet, but would like to keep it on your radar.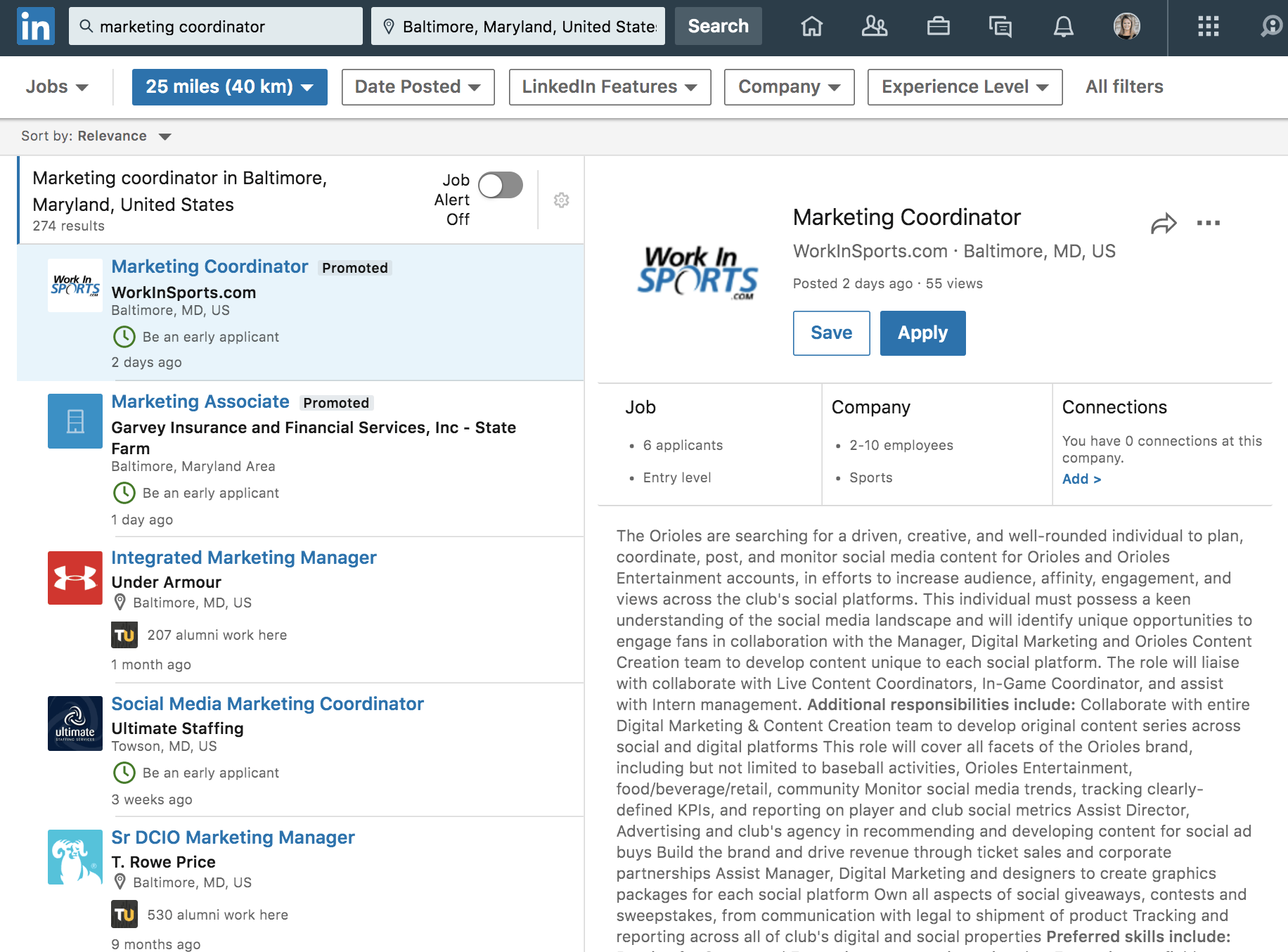 More times than not, you'll be able to check out the company who posted the opportunity on LinkedIn and see who works there. Conveniently, you'll be able to filter the results of the current employees and view who of your connections works there. LinkedIn is a networking platform after all, and will provide you with the 'best way in' to your next opportunity.

Once you click on a job to explore further, you can view another interesting feature: Skills. The Skills portion of your profile is very important because it will indicate how your skills add up with the desired skills with the job. Although this should not be the deciding factor on whether or not you apply for the position, it will give you a good idea of the expertise you may need to carry out that role successfully. It will also identify what skills you'll need to improve on.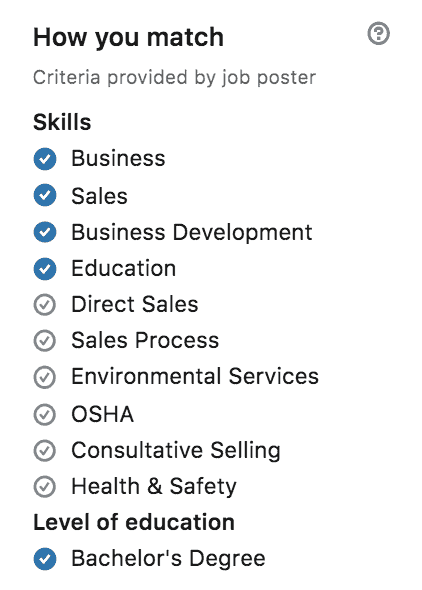 Now, do you think you want to apply for the position? If you scroll towards the bottom of the page, you'll see a fairly new feature that LinkedIn has included. Your work commute is so important nowadays. Who really wants a long work commute? I have yet to meet a person who tells me they enjoy their hour and a half commute each morning and afternoon. This feature is priceless. You can plug in your address, what time you'd leave, and see what your commute time will be WITH traffic! Though this feature shouldn't turn you away since you already narrowed your search by location, LinkedIn is not perfect and will show you available opportunities that may not fit all of your preferences.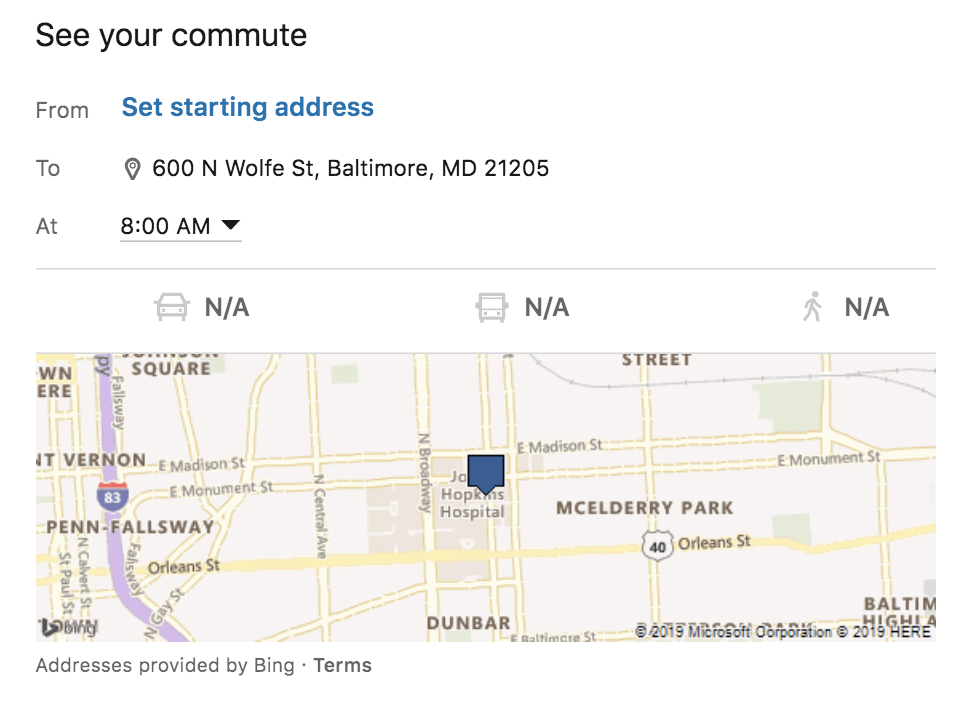 These are just a few of the many aspects that LinkedIn's Job feature has to offer. If you're comfortable at your job, you can always use the feature to browse and see what's out there. If you're looking for a transition, or your first-time career, this one's for everyone. If you're working for a company that's hiring, I highly recommend you all post your job opportunity on LinkedIn! Since the platform grows in users everyday, what do you have to lose?

If you have any questions about this feature, how to post a job opening, or need any assistance with LinkedIn, please don't hesitate to reach out! My colleagues and I are here to help.