As the recruiter at Intero Advisory, I work in LinkedIn Recruiter every day. For those of you that are not familiar with the LinkedIn Recruiter subscription, it allows special access for recruiters to search the LinkedIn network, beyond their 3rd level Connections. And it's amazing. Some might even argue that it is magical.
I love Recruiter because it not only allows me to search and contact talented individuals in order to start employment conversations, but it also keeps me extremely organized. I recently discovered yet another wonderful and convenient organization tool in Recruiter that I'd like to share with my fellow Recruiter addicts now.
Let's say you've started a Project in Recruiter, to compile profiles for a particular position that you're working to fill. I think of my Recruiter Projects almost like virtual parties; all of these bright and interesting individuals to connect with and have conversations with. We'll share interesting details about our backgrounds, we'll make each other laugh and then, hopefully, leave the party with a greater understanding of one another.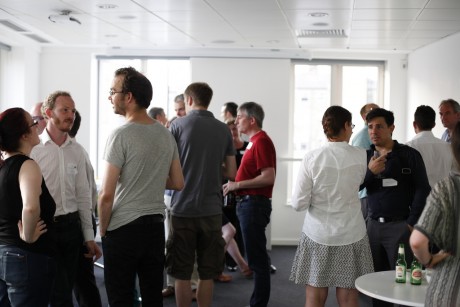 Fun stuff, right? But just like parties, sometimes my Projects start to feel a little cramped; like maybe I invited too many people. And what if I want to identify certain individuals at my party that have a particular skill set, but it's so loud that I can't even ask the right questions?
The folks at LinkedIn are apparently pretty savvy party-planners, because they have an excellent solution for that! Take a look at a screenshot of the Project below. (Names and photos have been erased to protect the innocent).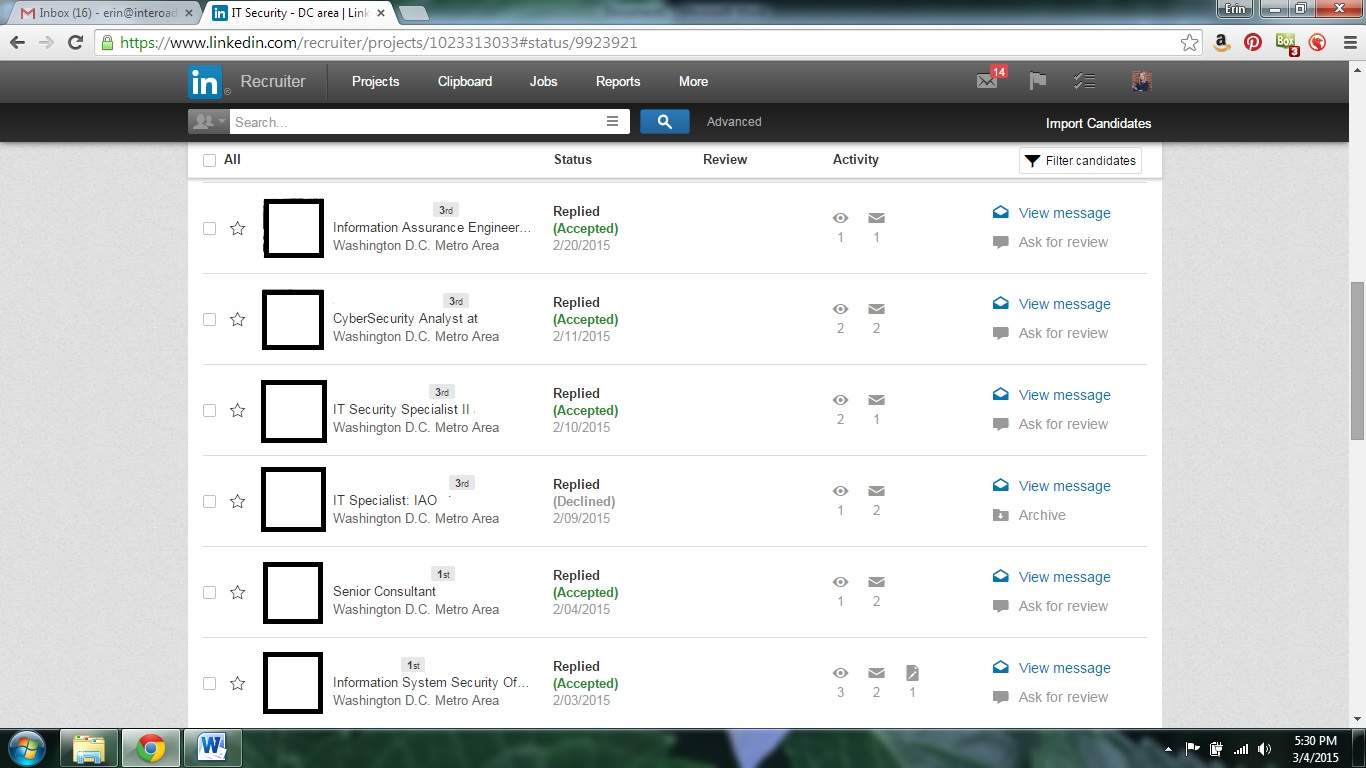 I have over 70 Profiles saved in this particular Project. That's a lot of people to search through! If you want to pare down your selection in order to focus on a more specific group of people, you have the ability to filter these candidates using keywords, job titles, years of experience and other common LinkedIn Search filters, by clicking on the "Filter candidates" box in the upper right-hand corner of the Project window. (See above)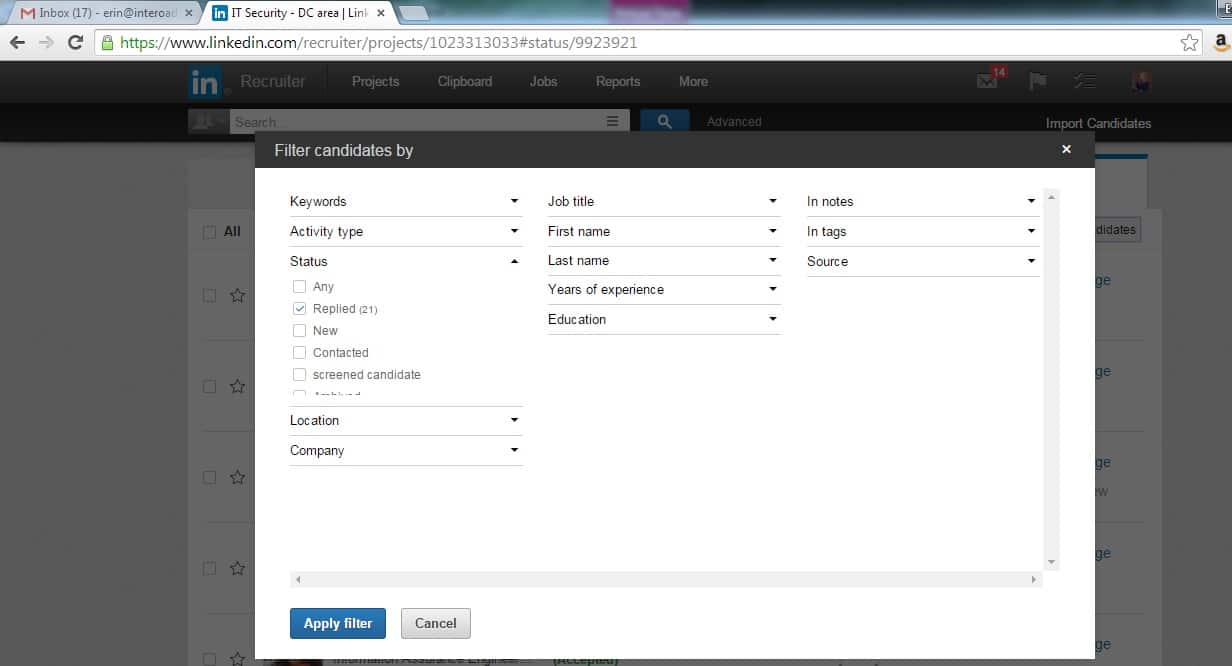 After you've click on "Filter candidates" this box pops up and allows you to add more detail to any of these filters in order to produce a shorter, more focused list of Profiles within your Project. When you're done, simply click "Apply filter" and enjoy the convenience of having what you are searching for right there, in front of you!
…Now if only it was this easy to navigate a crowd at a party…
If you'd like to learn more about LinkedIn Recruiter, take a look at one of our previous posts here.
And if you are interested in other posts related to recruiting, please enjoy the following posts:
Working with Recruiters: For Companies