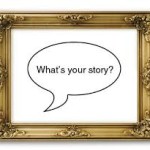 One of the definitions for the word "profile" is: a brief biographical sketch or outline. Way back in 2004 that's the name LinkedIn assigned to the thing you created when you joined LinkedIn. Made sense almost ten years ago. Then the world really changed and many started to say your LinkedIn Profile is really your "online resume." Made sense about five years ago. Then the world really, really changed and now we need to redefine the term once again.
Let's face it, both profile and online resume don't really describe the real you. In fact, less than 52 percent of all profiles are complete so, in fact, they are brief biographical sketches or less. Guess what? They have little effect. People bypass them, maybe they get a click but maybe not, because they know if there is not information in a LinkedIn Profile, that person is not there to do business. It's like the person who shows up every once in a while for the networking group or the salesperson who doesn't follow up on the leads provided to them. After a while their colleagues stop giving them referrals and leads.
An online resume is another misnomer. It's dry and boring and rather one dimensional.
So what are you supposed to do?
Create your LinkedIn story: a professional portfolio of who you are and what you do.
Elaborate and share your professional story weaving it together so people understand who you are, what you do, and why you do it. Tell your story. Remember LinkedIn is the online version of the story you would share with someone you meet in person.
You are a tapestry of some or all of the following:
Experience
Education
Skills
Volunteering
Certifications
Musings
Writing
Professional associations
Groups
Interests
You create and implement original and valuable thoughts and work. Showcase it. LinkedIn encourages you to do so and allows you to link and connect video, audio, articles, portfolios and more through rich media. And, don't forget you want to add to it. It's not once and done. Intero's Lindsey Stemann offered some simple tips for personalizing your story in her blog post a few months ago.
Consider what Jeff Weiner, LinkedIn's CEO, speaks about in this Motley Fool excerpt titled How LinkedIn Plans to Disrupt the World by Lyons George. I have shared this article over and over this week and will continue to since it so clearly speaks to the importance and direction of LinkedIn.
The article mentions specifically that, "…the difference between "your work" and "your resume" is becoming increasingly nebulous."
To that end, Weiner said that one of LinkedIn's missions will be centered on "evolving the profile" so that prospective employees can showcase a living portfolio of work to their potential future bosses.
"We want to provide as much flexibility as possible for professionals of any background to be able to showcase their identity," he said. "And although it's unclear what exactly that feature would look like, you can bet your bottom business card that it will strengthen LinkedIn's place as the first stop for anyone looking to hire or be hired." ⎯Jeff Weiner | CEO | LinkedIn
There you have it. LinkedIn is not interested in your Profile and neither are other business professionals. People are most interested in seeing all of you, a complete business professional in one place. That's what will determine whether new opportunities come your way regardless of where you are in the corporate structure. The person who doesn't contribute doesn't receive much. That's just the way it is.
Rethink how you look. Delete your Profile if you aren't ready to invest the time and energy to play well. Better yet think through who you are and how you can leverage a network that grows by three people per second. You don't need everyone but we all need some — the qualified and influential.
What does your LinkedIn Profile reflect? Profile, online resume or living story?