1.LinkedIn Author Page
I recently received an email from LinkedIn, notifying me that the page displaying my LinkedIn published posts is now customized with my name. To my excitement LinkedIn did the work for me and did not require me to take any further action.
So, why is this cool? Not only does it help increase the likelihood of me and my content being found on the web, but I can now add this customized link to my email signature, website, and more to elicit more readers.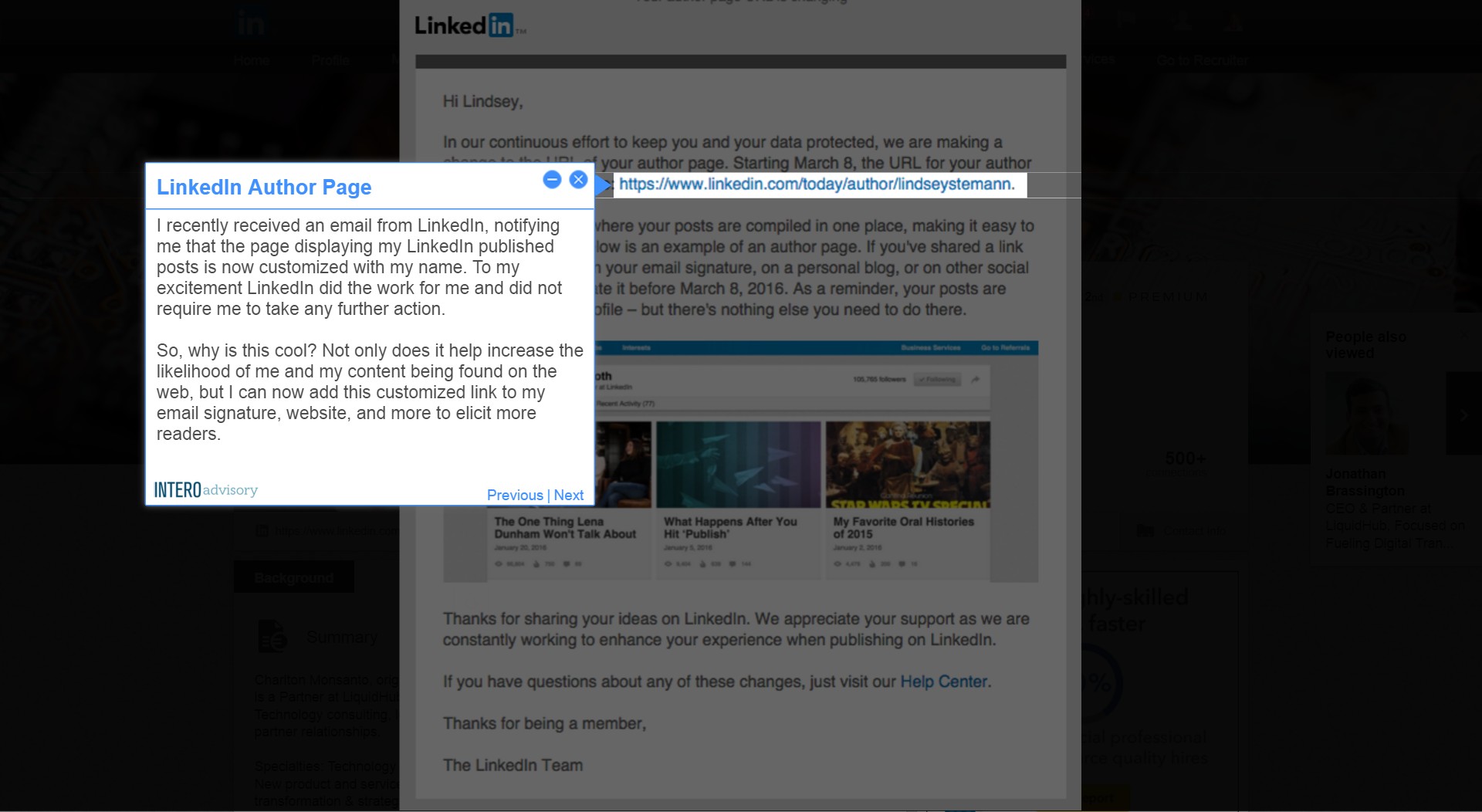 2.Access Your Author Page
To access your LinkedIn Author Page, hover over "Profile" in the top navigation bar. Then, click on "Your Updates."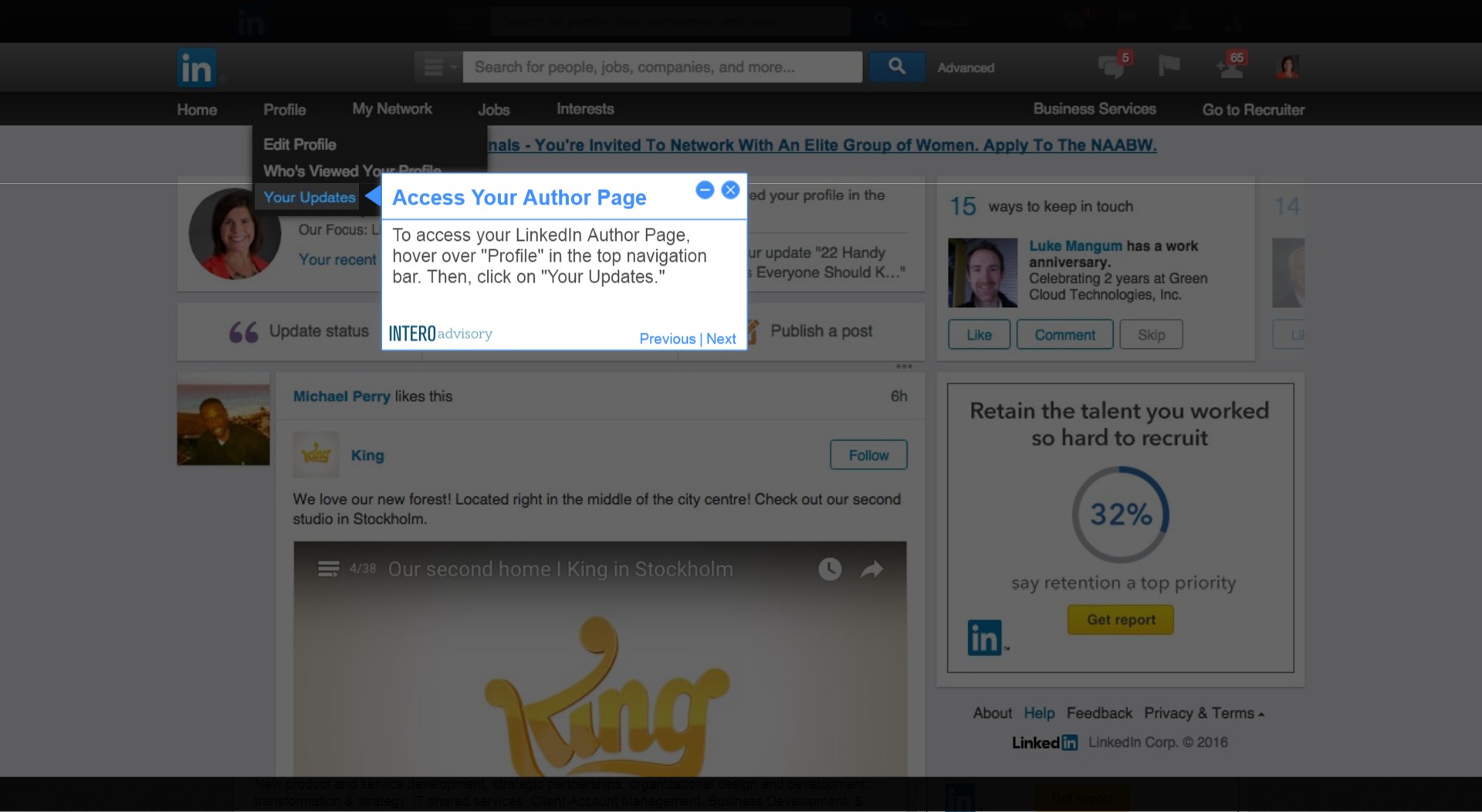 3.Click on Published
LinkedIn will initially bring you to your Recent Activity page. Click on "Published" to view all of your published posts.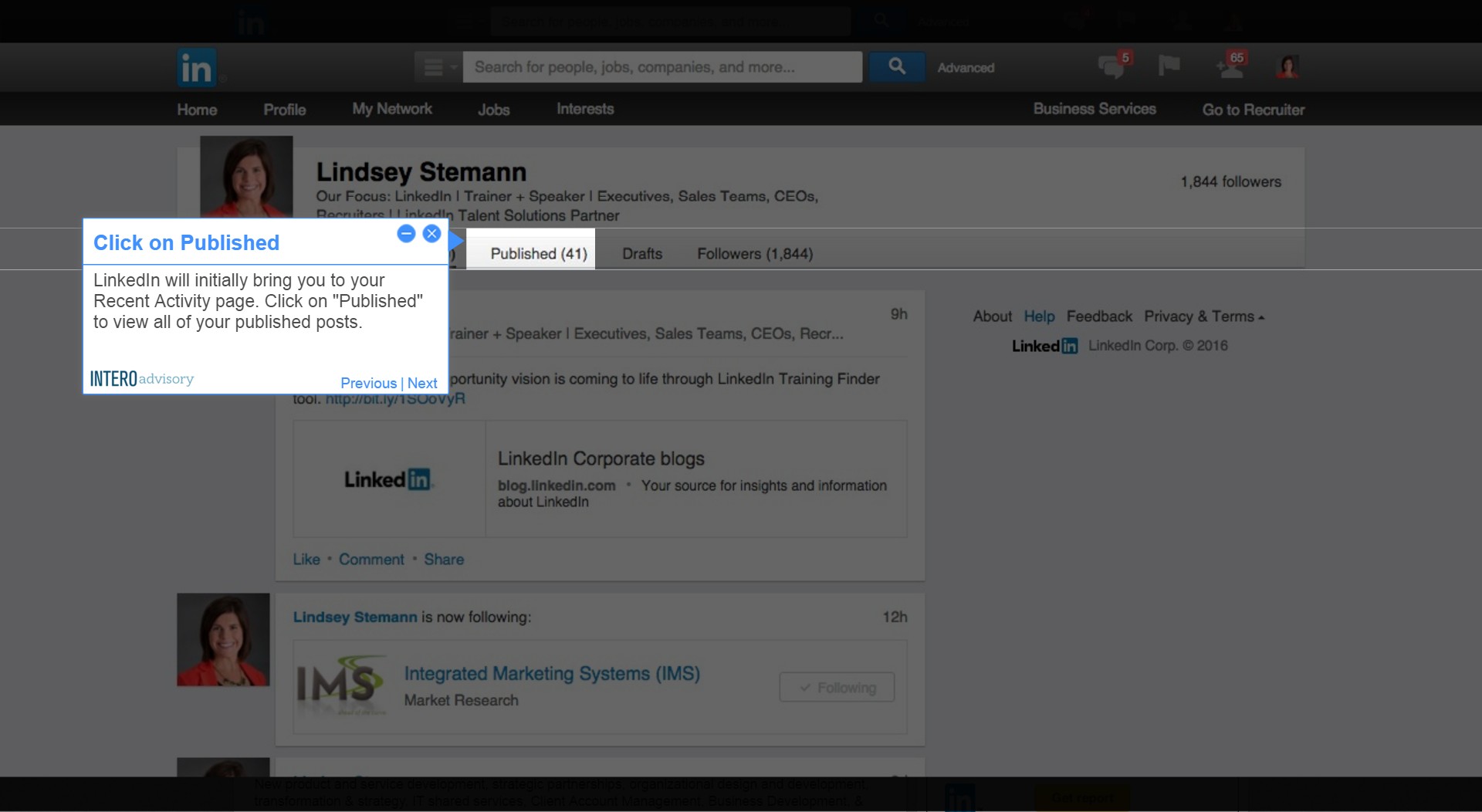 4.Author Page Link
Now, you can see your new Author Page website link at the top of your browser.
According to LinkedIn: "Your custom URL is based on the username that has either been assigned to you or that you have chosen for your public profile."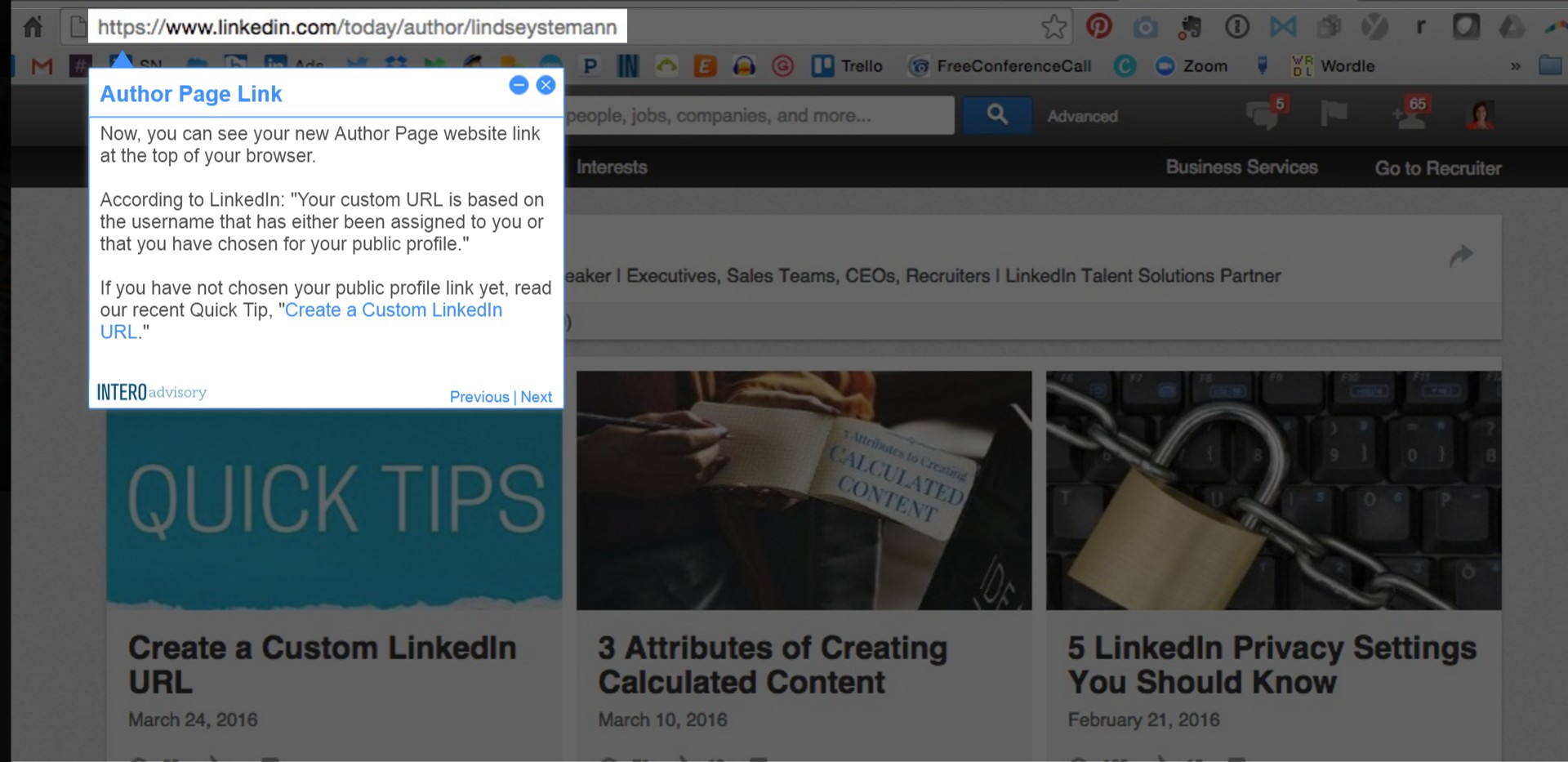 Now, you are ready to share your Author Page with your network and beyond! Click the arrow button to promote the content you have worked so hard to write for your readers.
Happy authoring!