1.Introduction
Do you have professional certifications? If so, have you included them on your LinkedIn profile? LinkedIn has always allowed members to include this information on their profile, but they have made it easier by offering a one-click Add to Profile for Certifications option.
2.Did you know?
Members who display certifications receive six times more profile views according to a study by LinkedIn. The next time you've completed an online course, look for the Add to Profile button on the website, or the follow-up email from the certification company.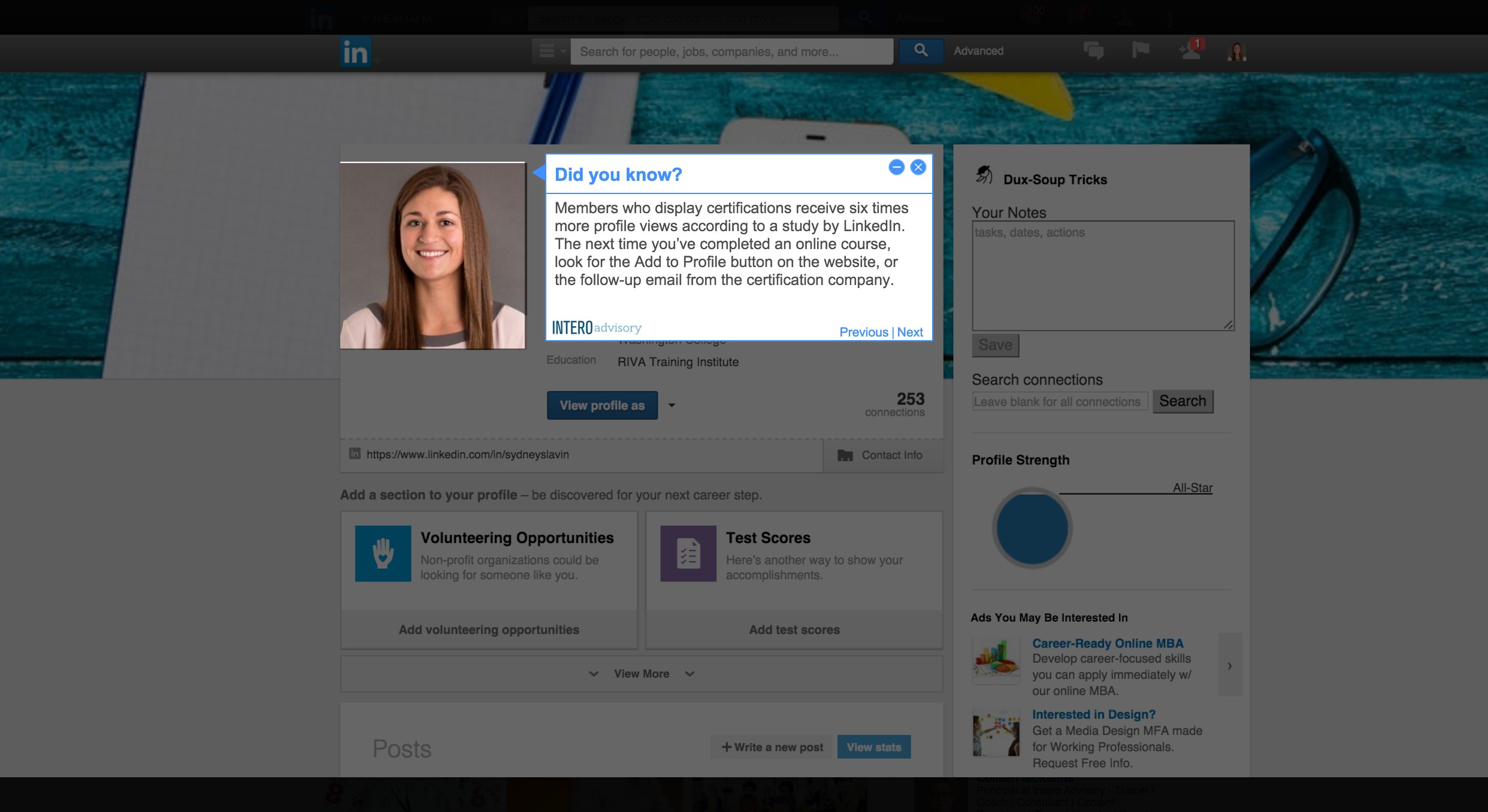 3.Add to Profile
Once you've clicked on Add to Profile, you'll be asked to login to your LinkedIn account. By simply clicking on the button, your certification will automatically be added to your profile.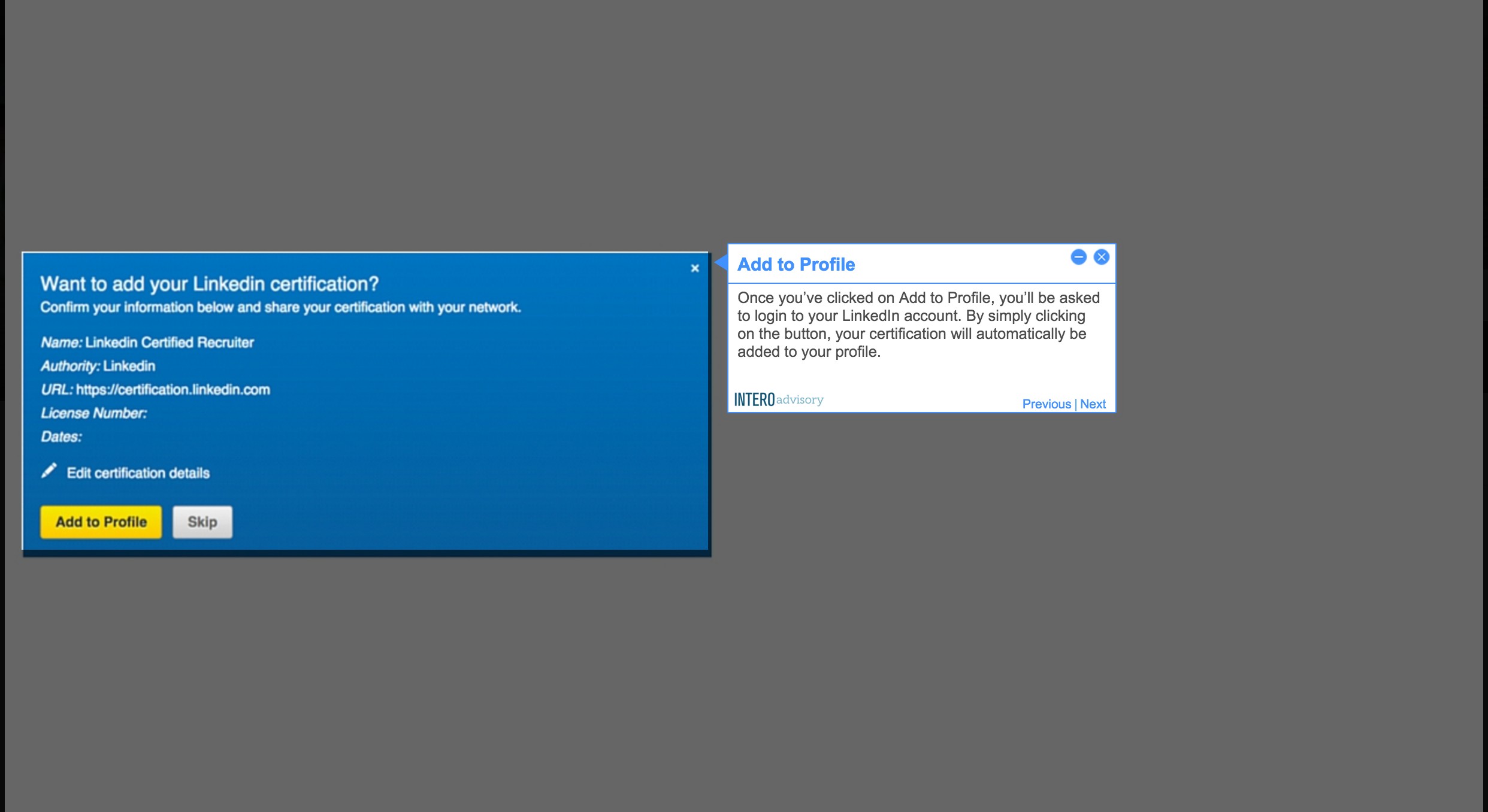 4.Edit Details
You may also choose to click on "Edit certification details" first.
Once the information is customized, you can now click Add to Profile and it will appear like this on your profile.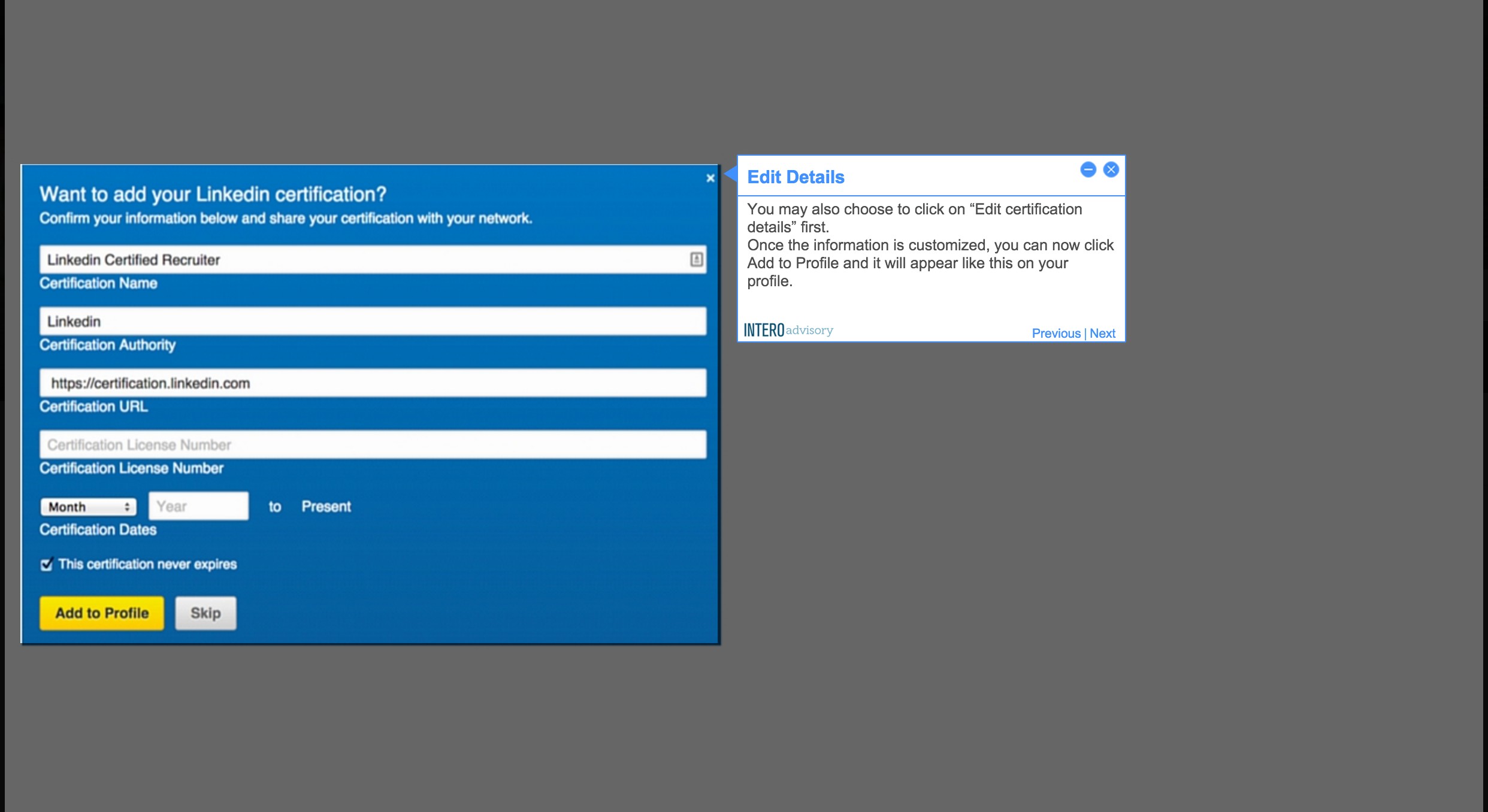 5.Add Section
If you already have professional certifications that you'd like to add to your LinkedIn profile, follow these steps:
Go to Profile on the LinkedIn Navigation Bar and select Edit Profile
Scroll down to Add a section to your profile
Click View More
6.Certifications
To add your certifications, click add certifications.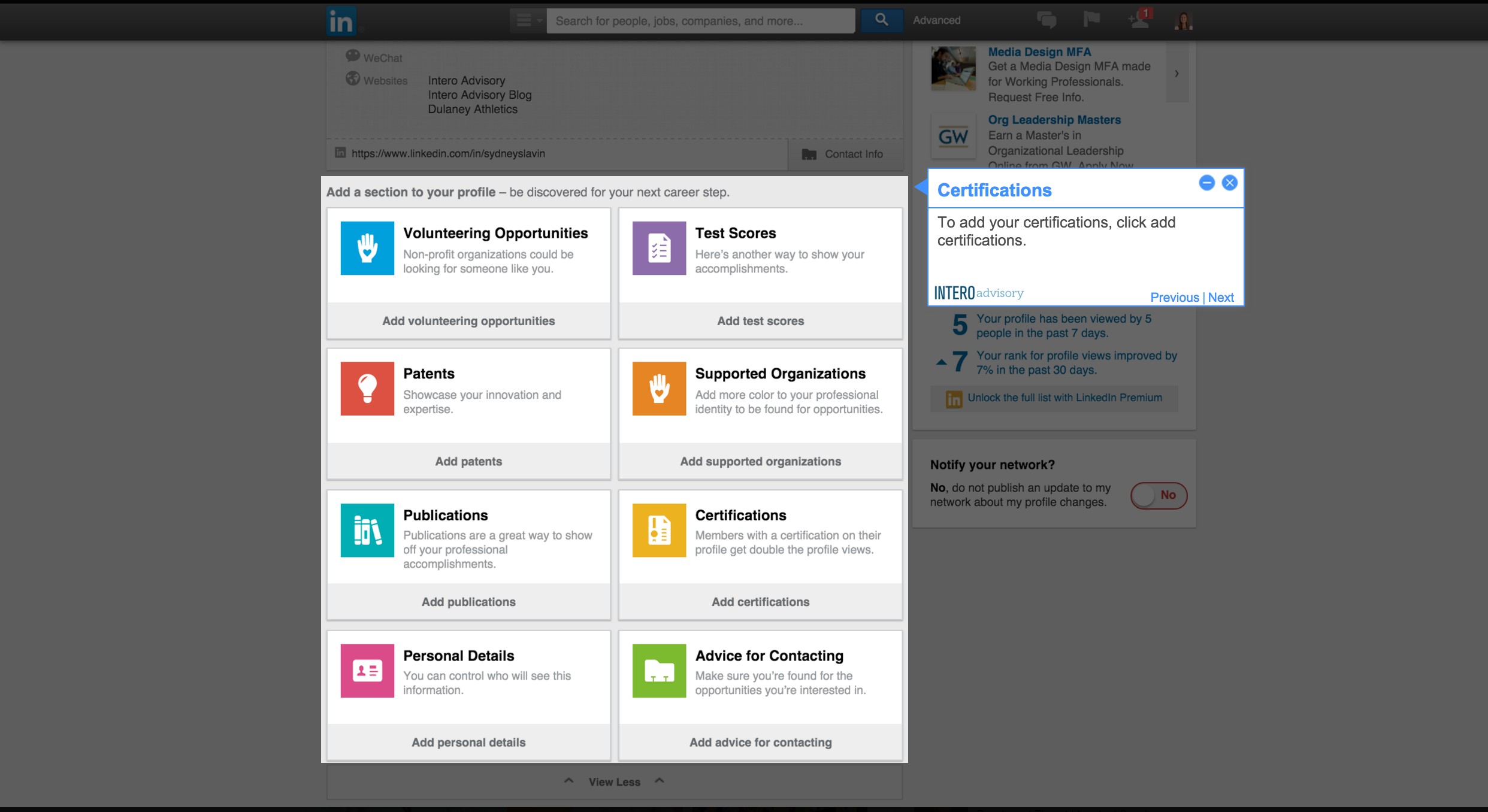 7.Add Certification
Fill out the information and click Add certificate at the bottom.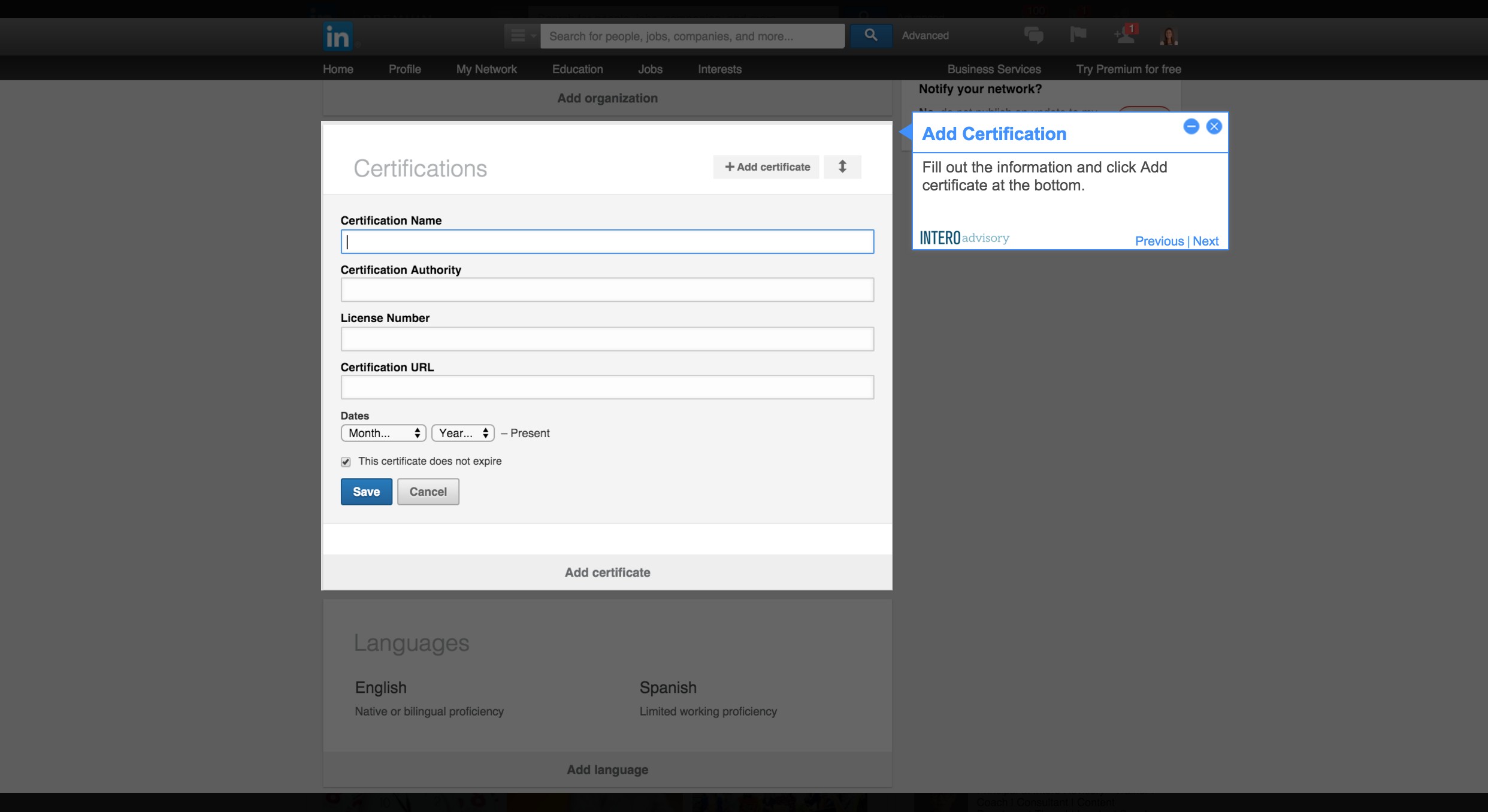 8.Your Certifications
This is how your certifications will appear on your profile.
9.More Certifications?
Do you have more than one certification or does the order need rearranging?
10.Showcase Your Certifications
Adding your certifications is a great way to showcase your knowledge. In order to be certified you most likely had to complete a course so why not showcase that? Especially if it adds credibility to your expertise, role, and talents.