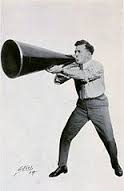 As a young professional, I still feel a deep connection with our education system and students in particular. I personally believe that LinkedIn shares the same passion in wanting to see students and schools succeed. LinkedIn's passion for education has shown through with its unveiling of the "YOUniversity" dashboard. This new dashboard is found by clicking on the "Education" link found under the "Interests" tab.
Let me just say that LinkedIn did an AWESOME job with creating this new area. Individuals can now customize the educational experience they'd like to receive on LinkedIn, based on where they fall professionally.
Over the next five weeks, I will be sharing with you all how you can customize this dashboard to meet your needs, whether you are a prospective student, current student, alumni, school, or potential employer.
Let us begin by focusing on the prospective student. Gone are the days where LinkedIn is a network only used by professionals. Everyday more and more college students are joining LinkedIn, and guess what… LinkedIn is now reaching out to high school students as well. If you know a high school student that is not on LinkedIn, make sure they're signed up by at least their Junior or Senior year. Here is why: LinkedIn has now made looking for and selecting the best university for their needs better than ever!
As a prospective student you can:
View University Rankings based on the career outcomes of actual LinkedIn Members

Find a University best suited for the field or major you would like to study, company you'd like to work for, area you'd like to live in, or what you'd like to do

Explore actual members' profile snapshots to see what careers their degrees have landed them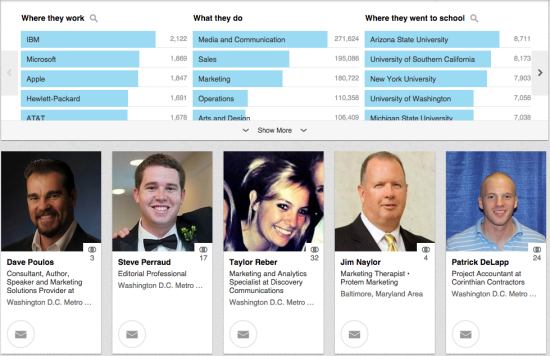 Last but not least, you can create a decision board. The decision board feature gets me the most excited for potential students. I seriously wish I had this when I was in high school. With a decision board, prospective students now have a place to aggregate all of their thoughts on top universities and possible majors in one place. Once the board is created, prospective students can then get people who they trust in their network to give them advice on things like the major they are considering and the schools they'd potentially like to attend.

Having all of this information in one place will definitely make the prospective student's life easier. Interested in trying out these new features yourself? Head on over to "YOUniversity". Stay tuned next week as I discuss the features that are available for current students. In the meantime, check out the article I wrote a while back regarding The Value of LinkedIn for College Students and Recent Grads.
BONUS: Have you heard that LinkedIn is giving away $100,000 worth of scholarships to prospective students?!