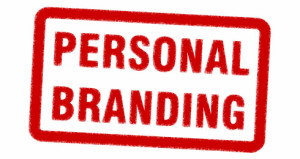 Did you personalize your LinkedIn profile? Like really work on it to make it unique when you created it—or did you just do the basics to be able to say, "I'm on LinkedIn," and then forget about it? If you are one of the many people who fall into the latter camp, this blog post is for you.
Take note: you're not doing yourself any favors by looking like you don't really care on LinkedIn. You will only be found in searches and be impressive to those who view your profile if you personalize your LinkedIn profile. Here are some easy tips to make you look better on LinkedIn.
Add a professional photo of yourself. Just yourself. Not you and your spouse. Not you and your dog. Just you. Someone reached out to connect with me on LinkedIn whose name was such that I couldn't tell if they were male or female. No problem there, but their LinkedIn photo was of a man and a woman together. So, how would I know which one is connecting with me? The photo doesn't have to be professional (unless you want to, of course). A smart phone camera, outside with natural lighting, against a neutral background does wonders. Don't forget to smile!
Customize your LinkedIn profile URL. Have you ever wanted your own personal website? Now you can have it! Customizing your profile URL gives you a one-of-a-kind website link that you can include anywhere. I recommend adding it to your email signature, your resume, and your business card to name a few. It is one of the easiest personalizations you can make on your LinkedIn profile. To create it, go to Settings > Edit Your Public Profile. Then scroll down to Your Public Profile URL > Customize.
Send a personal message when you request to connect. We all know what the standard message reads: "I'd like to add you to my professional network on LinkedIn." Yawn. It takes five seconds to delete that sentence, add a personal note, and press Connect. WARNING: You cannot personalize your message via the LinkedIn mobile app. For that reason, when you want to connect with people to grow your network, just wait until you can get to the website to do so.
Read your activity feed and comment appropriately. Your activity feed is the ever changing, rolling news on your LinkedIn homepage. Do you read the articles your connections post? Do you congratulate someone when they change jobs or have a work anniversary? If you're not, you should. Your activity feed is a great place for you to acknowledge your network and in return, you will stay top-of-mind with them.
Include volunteer experience on your profile. I know dozens of community advocates through my volunteer work. Of the community advocates I'm connected to on LinkedIn, less than half share their service with their LinkedIn network. When you edit your profile you can now add volunteer experience, causes you care about, and organizations you support. Wait, so you're an awesome business professional and you give back to the community? Sounds like a rock star to me. Don't downplay how great you are. Add your volunteer experience today.
Get creative with your headline. One of the few bits of information you get a glimpse of when you do a People Search on LinkedIn is someone's headline. People read your headline and determine whether or it's worth it to read further. Take that job title out of your headline right now. Boring! Read our recent post on Is Your Bad LinkedIn Headline Keeping You from Being Found for more about creating striking headlines.
Write your summary in first person. I can't think of anything less conversational than when someone writes all of his or her profile in third person. I'm guilty of it in my biography on our website, but we're talking about LinkedIn here. Your profile is a personal statement about you—a way to connect to your audience. Writing your summary in first person (using "I" instead of "he or she") makes it lighter, more personal and gives your reader a chance to hear your voice when they read about you.
Follow companies that interest you. What is the value of following a company you may ask? Company Pages are a place for organizations to tell you about themselves. More importantly, if they are sharing content (i.e. articles, blog posts, jobs, etc.), you have a reason to follow them. When you do this, any news they populate on their Company Page will populate in your activity feed. Pretty cool, right? Think this is a good place to show support, comment appropriately, and show that you're listening to potential customers or employers? You betcha.
Strategically add keywords throughout your profile. We cannot control how people find us, but most of us want to be found. Strategically and tactfully adding keywords throughout your profile will increase your opportunity to be found. Adding these keywords in your headline, summary, and skills are a few places to think about sprinkling them. But don't add so many that what you write becomes artificial. Are you having trouble with this? Or don't know where to begin? You can connect with us and we'll get you on track.
Be generous to your network. There are so many ways to do this: give a professional recommendation of someone's work; introduce two people in your network who you think would benefit from knowing each other; send relevant articles to individuals in your network; comment on job changes and work anniversaries; endorse people's skills.
Of course, these aren't the only things you can do to personalize your LinkedIn profile. Have you spruced up your profile with something interesting? Leave a comment and let us know. Need help adding that personal touch to your profile? Click here.