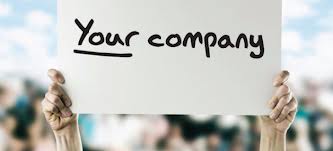 I spend a good deal of time these days talking about how a company looks on LinkedIn. There are good reasons for CEOs, business owners and the C-suite to perk up, be aware and tackle what's happening on LinkedIn.
LinkedIn starts with an individual—your employee, future talent, the last person who left (voluntarily or not), your competition and your industry colleagues.
When someone builds their profile (their story and brand), your company may be mentioned.
Your company may be listed or displayed in any of the following places:
Under professional experience
Under Volunteer Experience
They may follow your LinkedIn Company Page
They may join a group someone in your company administrates
Understanding how easily your company may be represented on LinkedIn is critical.
Let's say that over the past five years you've hired people who, at one some point, created a LinkedIn profile but did not keep it current, know how to use it or let it fall to the wayside, and subsequently left your company. Perhaps some of these folks were not ideal employees, and even though they are no longer with your company, your company is still listed as there current experience. I see it every day. People call or email me and ask me how to get ex-employees off their LinkedIn company page. It's not easy. You either have to reach out to them and ask them to close out that position as their current experience or reach out to LinkedIn.
Remember, LinkedIn starts with the individual. He or she crafts a profile that contains whatever information they choose. Is that a good idea? If they understand the value of LinkedIn, how LinkedIn functions behind the scenes, and the fundamentals of social media, you might be okay to let them handle things on their own. Others, though, benefit from a basic understanding of how LinkedIn works and a template to guide in building the best LinkedIn profile both for the individual and the company. The template should reflect a high level of professionalism, a sense of your values, culture, and value proposition.
When all your employees map to your LinkedIn Company page they will tell the right story about your company. They will represent you and your organization professionally and become talent and brand ambassadors. This authentically demonstrate today's water cooler. Through LinkedIn they talk about who they are, what they do, the company they work for and the people they know.
Today more than ever your people are your greatest asset. They share and tell your story in more ways than you realize. It's incredibly important for executive leaders, small business owners, and entrepreneurs to understand the inherent value and opportunity that awaits. Take a look at how you look on LinkedIn across your business. My guess is you may be shocked by what you see. Look at what people include and do not include. Most importantly, now that you are armed with current information, you can act and make improvements. It's not just about one person. It's about how EVERYONE looks, which in turn, reflects on your organization.
Regardless of whether it's employment branding for recruitment or a marketing branding for client development, you need to understand LinkedIn.