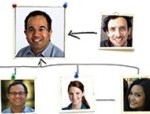 If you are or hope to be serious about LinkedIn, you should consider upgrading to a LinkedIn Premium Account. I spend a great deal of time training people who have a basic LinkedIn account and for most that is enough. LinkedIn gives free members an enormous amount of value and opportunity, way more than most freemium models. You can be successful, network and create new opportunities with a basic account, but if you really want to leverage the power and depth of LinkedIn, upgrade to a Premium Account.
First, let's detail what a Basic Account provides:

Build and maintain a large trusted professional network.
Find and reconnect with colleagues and classmates.
Request and provide recommendations.
Create a professional presence on the web.
Request up to 5 introductions at a time.
Search for and view profiles of other LinkedIn users.
Receive unlimited InMails.
View 100 results per search.
Save up to 3 searches and get weekly alerts on those searches.
You want more? Let's take a look at the LinkedIn Premium Account offerings.
When you upgrade to a LinkedIn Premium account, you can send InMails to reach anyone on LinkedIn, get hundreds of additional search results, save and organize profiles, and see more information about who's viewed your profile. If you have a free account and want to upgrade, you can compare account types described below (LinkedIn).
There are a variety of tracks depending on your goals and professional role
Choose the one most closely related to your area. I have tried several over the last few years including Executive under Talent Finder, Professional, and now the Sales Executive under Sales Navigator. I have never run out of InMails or searches and I use all of the features including my favorite Profile Organizer to keep organized and focused. It is in some ways a mini CRM, easy to keep up-to-date and all in one place.
Here are the 5 reasons you should consider an upgrade to a LinkedIn Premium Account:
Access—see and find more people during a search and see full names, not just the first initial of their last name
Searches— save more defined searches to refer back to. LinkedIn will keep you updated on new people who come into your network based on a particular search.
Profile Organizer—can't remember the great profile you saw ten minutes ago? Profile Organizer helps keep you organized, notes and all.
InMail—increase the number of responses with InMail messages, it's LinkedIn's proprietary email platform and it does generate faster responses. If you don't receive a response, LinkedIn will credit the InMail back to you.
Filters—additional filters provide a more relevant and accurate search of the people you want to find on LinkedIn and range from industry to geography to experience.
How do you upgrade?
Go the bottom of your Home page and click on Upgrade Your Account or go to your main settings page and click on Upgrade Your Account.
More members are upgrading to a Premium Account to do more in LinkedIn. Why? It works. Networking and business development is all about access and building strong professional connections and relationships. LinkedIn builds this in and makes it easier than ever to manage. LinkedIn has a
Compare_Account_Types
, take a look.
Looking to put your strategy together for next year? Start with LinkedIn.